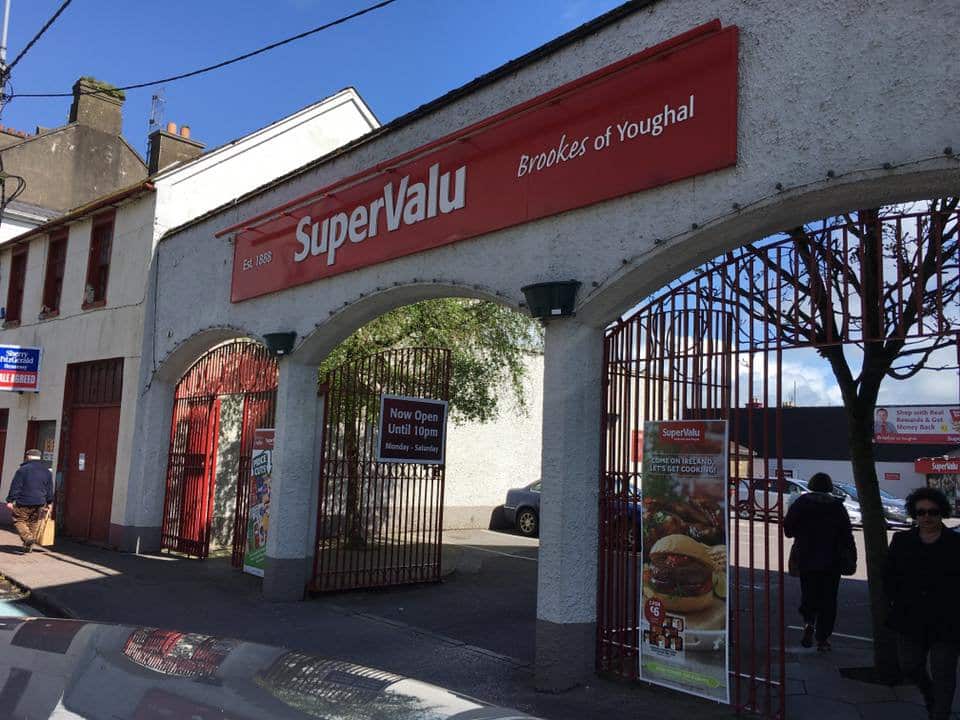 Brookes Super Valu
Serving Youghal since 1888
143 N Main St, Youghal-Lands, Youghal, Co. Cork, P36 X213

In 1888, John Brookes started training in the grocery business in Youghal at the ripe old age of twelve. In 1907, he became a partner in Youghal's leading grocery wholesaler and retailer Pasley & Co. Ltd and in 1922, he became the owner of the business. Under his stewardship, the business prospered and he handed the business on to his son Jack in 1950. Jack ran the business from then until he handed the business over to his son Ken in 1982. Pasley's became one of the first self service supermarkets in the country in 1962 when they joined VG – a precusor for Super Valu. Pasley's became one of the first Super Valu Stores in Ireland in 1983. In 2003, Pasley's Super Valu moved to it's present location at 143 North Main Street and changed it's trading name to Brookes Super Valu. Ken's son Peter, joined the business in 2010 and will take over from Ken when he retires.
Our core values remain the same today as they did way back in 1888 and they are:
To be the leading supermarket locally which consistently offers the best fresh foods, range, quality local service and real value to our customers.
Our people are our main point of difference. All our staff constantly deliver the best shopping experience for our customers through best in class customer service, providing inspiration through their expertise as well as ensuring that our customers always get what they want.
Supporting local food producers and farmers.
Supporting the local community by sponsoring local charities, community groups and sports clubs.
We are a family business with family values.
Contact Us
Address
143 N Main St, Youghal-Lands, Youghal, Co. Cork, P36 X213