Member Benefits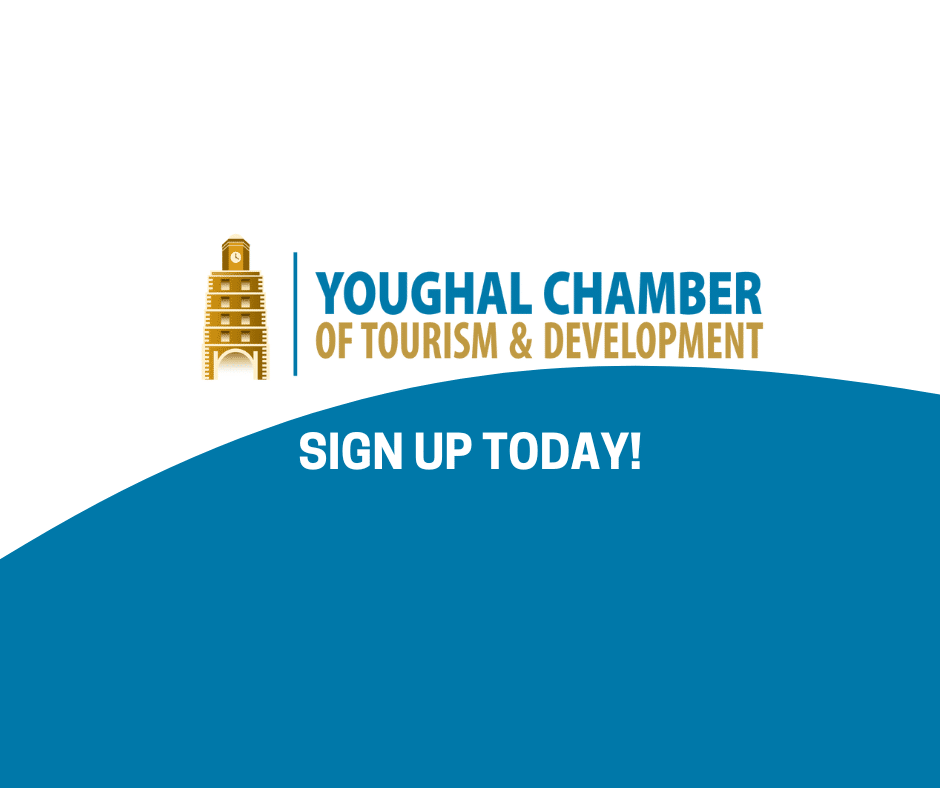 The member benefits of joining Youghal Chamber of Tourism & Development membership will allow you to raise your profile, provide your business with networking, marketing and PR opportunities. It will also ensure that your organisation is represented on critical business issues, through the collective lobbying voice of Youghal Chamber. For corporate members we provide a unified voice for industry in the region through lobbying locally, regionally and nationally (Youghal Chamber, and Chambers Ireland) on issues and policies directly and indirectly impacting on commerce and industry.
Membership allows you to receive a series of benefits that are regarded as valuable commodities in the business community of today.
Help in finding local trading opportunities.
Build business relations.
Join an extensive network of businesses through the Chamber of Commerce.
Trust – Small businesses, in particular, say that because they are members they are trusted.
Personal support from the President and the team at the Chamber.
Referrals – one to one and using the Chamber for contacts.
Opportunities to meet new clients/customers.
Communication – weekly Chamber newsletter keeping you in touch with the happenings in the business community.
Information – local, regional and national business news and information.
Links with other Chambers, local authorities and other agencies.
Alliances – IDA, Enterprise Ireland, local Enterprise and Chamber Ireland.
Sponsorship opportunities – to support or to be supported.
Networking – Chamber provides many opportunities throughout the year.
Corporate business opportunities in terms of offering discounts.
Give your business a powerful voice and influence decision making through our lobbying campaigns.
Download our Enquiry Form Here
or
you can submit the Online Form below:
The Chamber team is committed to working for and with its members to focus on the end result.