Lobbying
We represent the views of our members at local, county, regional and national level. Lobbying is one of the key services offered by Youghal chamber to its members.
Supporting SMES
Youghal Chamber develops and packages services that can be delivered to SMEs these include information and training programmes to support growth and competitiveness.
Networking Opportunities
Youghal Chamber offers support and assistance to help local businesses grow and provide the best service possible to their members. It operates the chamber quality
We are chartered engineers providing professional civil and structural engineering advice, design and project management in relation to buildings and structures from our offices in Youghal and Kilkenny. We work on a wide variety of new building projects and we have a particular interest in historic buildings and monuments. We undertake a wide variety of projects for government, commercial and private clients. We have worked in the following sectors: Multi-Storey Residential Infrastructure for Housing Developments Conservation of Historic Buildings & National Monuments Public Realm Rejuvenation Educational For more information on what we do go to our services section
Nelson House Emmet Place Youghal
Team Bailey, Youghal's first rated 5 Star Hair Salon for competitions, news and offers…. Team Bailey is listed in the list of best salons in the UK and Ireland and has acheived a 4 star rating by 'the good salon guide' and a 'most trusted salon', award winning, full tigi world salon, full degree colour salon, a tigi product knowledge salon 'which means we are trained consultations and we understand the in's and out's of all the products so we know what we are selling and not guessing' and all stylists trained to the highest degree in advance cutting, classic cutting, colouring. perming, hair-up/upstying and blow-drying possible making sure your every need is catered for under the one roof…. We have repertsented ireland in london twice in 2009 and 2010 and often attend upcoming courses sometimes a year in advance usually in london, Team Bailey est in september 2006 we are lucky to have such a strong, deicated and creative team within the salon…. We guarantee professionalism and expertise
70 North Main Street, Youghal
Get up close and personal with the animals – feed them, pet them and just love them. Lots of outdoor and outdoor activities – Find your way around the little forestry where there are lots of animals and birds to be seen, you will then come across the Beehives – See how you do on the obstacle course – Operate a real mini JCB. The Nan's Nook museum is so interesting displaying terrific artefacts of a bygone ere.   The Playbarn is an energetic spot for all the kids and also houses the restful coffee shop for relaxation for Mum and Dad.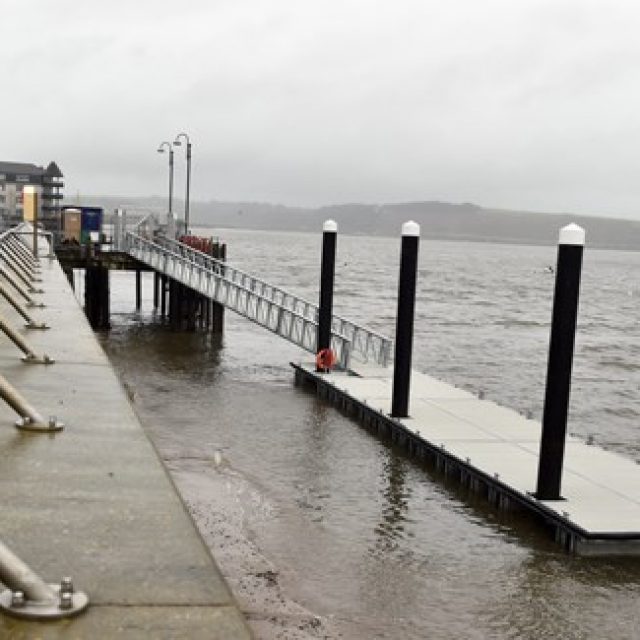 Green Light for Youghal Pontoon As Funding Approved
Cork East Fine Gael TD and Minister of State at the Department of Justice, David Stanton has welcomed the funding announcement of €112,500 for the development of a pontoon and gangway in Youghal. "The announcement is great news for Youghal and will allow for the supply and installation of a pontoon and gangway in Youghal Harbour. Cork County Council has done a huge amount of work to get this project underway and has already secured the necessary planning permission and foreshore licence to allow the development to proceed", said Minister Stanton. "Last year eight visitor buoys were put in place in Youghal harbour and these have been very successful in attracting marine leisure tourism to the town. I am confident that the pontoon will build on the success of these buoys and greatly enhance Youghal's marine tourism offering and lead to an increase in visitors to this historic town. "This funding is another substantial investment in Youghal's tourism product. In addition to the development of Youghal's heritage trail which includes the Raleigh Quarter, the medieval town walls, St Mary's Collegiate Church and gardens next door, Youghal Clock Gate was opened to the public at the end of last year and […]
Read More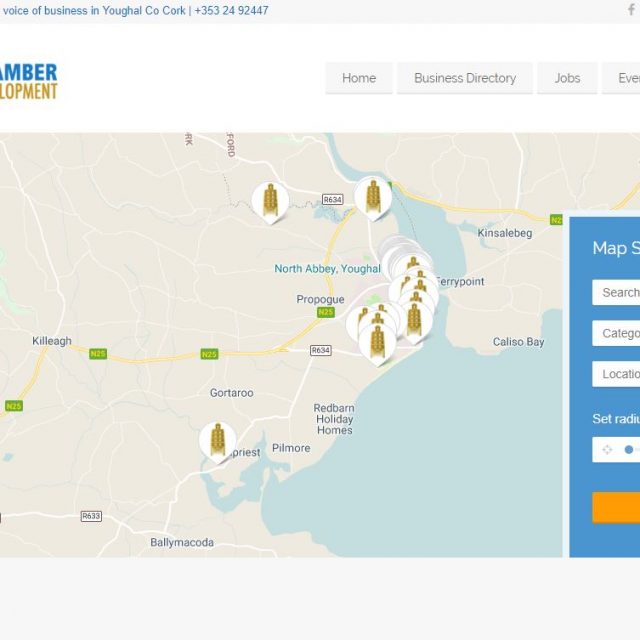 New Website
Youghal Chamber has a brand new Website. Our new website has more features, including Job Listings, member management, and business information. If you're looking for information about Youghal Businesses this is the place to find it. The new website features: A user friendly map which features each business type split by a Category Icon, and their location Business information for each Chamber member and the ability to contact, if the information is provided. Membership Management feature in which the Administrator can enable / disable Members accounts, which would deactivate / de-list their listing on the website. A Jobs section allowing members / businesses in Youghal to advertise Jobs directly on the website through the chamber. An updated Events section allowing website visitors the ability to see upcoming events, and comment on them if desired Social Media sharing option on every page. and Social Media links to existing Youghal Chamber social websites Event Submission forms If you have any feedback, please feel free to Contact Us
Read More
Subscribe to Youghal Chamber News
Subscribe to our Mailing List to receive the latest Youghal Chamber news