Lobbying
We represent the views of our members at local, county, regional and national level. Lobbying is one of the key services offered by Youghal chamber to its members.
Supporting SMES
Youghal Chamber develops and packages services that can be delivered to SMEs these include information and training programmes to support growth and competitiveness.
Networking Opportunities
Youghal Chamber offers support and assistance to help local businesses grow and provide the best service possible to their members. It operates the chamber quality
Widely regarded as one of the finest 18 hole parkland golf courses in Cork, Youghal Golf Club offers you some of the most spectacular views the region has to offer overlooking Youghal Bay. Located in East Cork, in close proximity to West Waterford, whether a professional or amateur golfer, Youghal Golf Club will present a stern challenge to your game. We are extremely proud of our excellently maintained greens and fairways carefully nurtured by our professional staff to ensure year-round play and enjoyment for you, our members and guests. After a round of golf, you will always receive a warm welcome in our clubhouse. Relax in our bar, while you take in the stunning views. Our clubhouse is also available for private function bookings. We wish you all a very enjoyable golfing experience, and look forward to meeting, greeting and welcoming you to Youghal Golf Club!
Youghal Golf Club, Golf Links Road
Youghal Credit Union Ltd is a financial co-operative owned and controlled by our members, for the benefit of our members and the community. Consistent with the principles, philosophy and values of the credit union movement, Youghal Credit Union provides safe, superior, financial services in a friendly and professional manner with respect for the worth and dignity of all our members. We aim to meet the needs of our member-owners, enhancing their lives and financial well-being while maintaining the strength of the credit union. We thrive in an environment of trust, respect, integrity and honesty.
John L Keane & Son cover labour law, commercial and company law, criminal law, European law, and debt collection to name but some.  With a wealth of experience we offer an expert service to all of our customers. Based in Youghal we offer our service to the wider area and have dealt with people in the area for many years. Represented and regulated by The Law Society of Ireland, our solicitors specialise and have expertise in certain distinct areas of law allowing us to cater for the broad spectrum of your needs. Our experience to date means that we are in a position to offer a top line service, at competitive rates. To keep abreast of the latest information within the law community, check out the Law Society Gazette. The Gazette is published by the Law Society of Ireland and is the definitive magazine and source for the latest news and information in the law sector. Call us now to arrange a consultation and for a full listing of all of the areas of law we cover. All queries are dealt with in the strictest of confidence. So get in touch with us today to discuss your personal needs and […]
John L. Keane and Sons, 4 Emmet Place, Youghal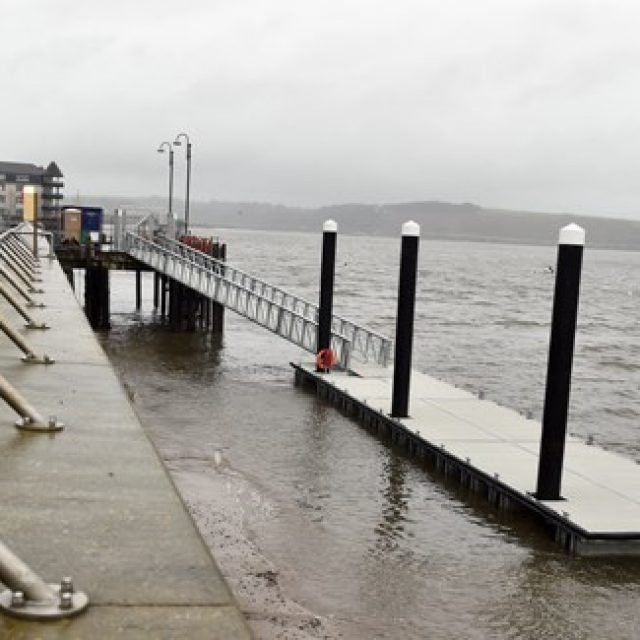 Green Light for Youghal Pontoon As Funding Approved
Cork East Fine Gael TD and Minister of State at the Department of Justice, David Stanton has welcomed the funding announcement of €112,500 for the development of a pontoon and gangway in Youghal. "The announcement is great news for Youghal and will allow for the supply and installation of a pontoon and gangway in Youghal Harbour. Cork County Council has done a huge amount of work to get this project underway and has already secured the necessary planning permission and foreshore licence to allow the development to proceed", said Minister Stanton. "Last year eight visitor buoys were put in place in Youghal harbour and these have been very successful in attracting marine leisure tourism to the town. I am confident that the pontoon will build on the success of these buoys and greatly enhance Youghal's marine tourism offering and lead to an increase in visitors to this historic town. "This funding is another substantial investment in Youghal's tourism product. In addition to the development of Youghal's heritage trail which includes the Raleigh Quarter, the medieval town walls, St Mary's Collegiate Church and gardens next door, Youghal Clock Gate was opened to the public at the end of last year and […]
Read More
New Website
Youghal Chamber has a brand new Website. Our new website has more features, including Job Listings, member management, and business information. If you're looking for information about Youghal Businesses this is the place to find it. The new website features: A user friendly map which features each business type split by a Category Icon, and their location Business information for each Chamber member and the ability to contact, if the information is provided. Membership Management feature in which the Administrator can enable / disable Members accounts, which would deactivate / de-list their listing on the website. A Jobs section allowing members / businesses in Youghal to advertise Jobs directly on the website through the chamber. An updated Events section allowing website visitors the ability to see upcoming events, and comment on them if desired Social Media sharing option on every page. and Social Media links to existing Youghal Chamber social websites Event Submission forms If you have any feedback, please feel free to Contact Us
Read More
Subscribe to Youghal Chamber News
Subscribe to our Mailing List to receive the latest Youghal Chamber news