Lobbying
We represent the views of our members at local, county, regional and national level. Lobbying is one of the key services offered by Youghal chamber to its members.
Supporting SMES
Youghal Chamber develops and packages services that can be delivered to SMEs these include information and training programmes to support growth and competitiveness.
Networking Opportunities
Youghal Chamber offers support and assistance to help local businesses grow and provide the best service possible to their members. It operates the chamber quality
The Rivergate Resturant and Café is dedicated to high quality food at reasonable prices. Open from 9 a.m. you can enjoy breakfast lunch or dinner at this quiet, comfortable restaurant. The menu offers locally produced gourmet food and is not to be missed. There is also an outdoor seating area if you would prefer to eat while overlooking the River Blackwater.
95-97 North Main Street, Rivergate Mall, Youghal
This pub in Youghal has been in the same family since 1901, when it was bought by Michael Treacy, a local farmer. Previously, the pub had been in the ownership of the O'Mahony family, but it is not known how long it had been in operation. The pub is in the oldest part of Youghal, with Walter Raleigh's house, which dates from the Elizabethan plantations of the 1560's, to the rear of it, and thus this pub may have been in operation for several centuries. When it was bought in 1901, it was a one-roomed bar-cum-grocery, but the Treacy's extended it by buying four adjoining cottages and converting the former homes into drinking quarters. In the 1940's, Michael's son Joe Treacy became licensee. As the business expanded, the farm was sold. Joe and his wife Maureen continued with the grocery and expanded the bar to include a singing lounge and dance floor. The singing and dancing continues today. The grocery is gone, and is now an off-licence with an eclectic range of beers and spirits and wines. It also has its own deli counter supplying homemade food to go, or to eat in the bar. Joe's son Michael Treacy is […]
20 North Main Street Youghal Co Cork
In the idylic setting of Summerfield Cross, a stonesthrow from Claycastle Beach, Farrells Summerfield Bar, a bar synonymous with Youghal, offers you all the comforts of a traditional pub, while at the same time all the comforts and style of to-day. Farrells is the go to place for a quiet drink in great company, a big party- what ever the occasion), or simply to watch your favourite sport on large screen T.V. (all sports shown).  The magnificent outdoor heated beer garden is ideal for Summer relaxation. Large parties are catered for in the purpose built function rooms to cater for your event -no room charge- however, advance booking is essential to avoid disappointment.
Farrells Bar Summerfield, Youghal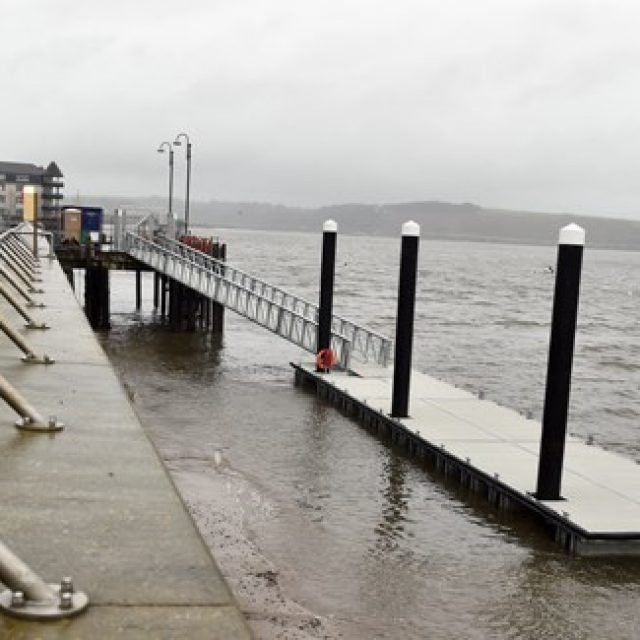 Green Light for Youghal Pontoon As Funding Approved
Cork East Fine Gael TD and Minister of State at the Department of Justice, David Stanton has welcomed the funding announcement of €112,500 for the development of a pontoon and gangway in Youghal. "The announcement is great news for Youghal and will allow for the supply and installation of a pontoon and gangway in Youghal Harbour. Cork County Council has done a huge amount of work to get this project underway and has already secured the necessary planning permission and foreshore licence to allow the development to proceed", said Minister Stanton. "Last year eight visitor buoys were put in place in Youghal harbour and these have been very successful in attracting marine leisure tourism to the town. I am confident that the pontoon will build on the success of these buoys and greatly enhance Youghal's marine tourism offering and lead to an increase in visitors to this historic town. "This funding is another substantial investment in Youghal's tourism product. In addition to the development of Youghal's heritage trail which includes the Raleigh Quarter, the medieval town walls, St Mary's Collegiate Church and gardens next door, Youghal Clock Gate was opened to the public at the end of last year and […]
Read More
New Website
Youghal Chamber has a brand new Website. Our new website has more features, including Job Listings, member management, and business information. If you're looking for information about Youghal Businesses this is the place to find it. The new website features: A user friendly map which features each business type split by a Category Icon, and their location Business information for each Chamber member and the ability to contact, if the information is provided. Membership Management feature in which the Administrator can enable / disable Members accounts, which would deactivate / de-list their listing on the website. A Jobs section allowing members / businesses in Youghal to advertise Jobs directly on the website through the chamber. An updated Events section allowing website visitors the ability to see upcoming events, and comment on them if desired Social Media sharing option on every page. and Social Media links to existing Youghal Chamber social websites Event Submission forms If you have any feedback, please feel free to Contact Us
Read More
Subscribe to Youghal Chamber News
Subscribe to our Mailing List to receive the latest Youghal Chamber news