Lobbying
We represent the views of our members at local, county, regional and national level. Lobbying is one of the key services offered by Youghal chamber to its members.
Supporting SMES
Youghal Chamber develops and packages services that can be delivered to SMEs these include information and training programmes to support growth and competitiveness.
Networking Opportunities
Youghal Chamber offers support and assistance to help local businesses grow and provide the best service possible to their members. It operates the chamber quality
Our independent family run business of Auctioneers & Valuers was established over 50 years ago in Youghal & we are leading estate agents in the town & the surrounding areas of East Cork and West Waterford. We sell residential, commercial, industrial & agricultural property – providing information and advice on all such transactions. In addition, we provide a property acquisition service for clients seeking specific properties, together with valuation, rental and leasing services. We are members of the Institute of Professional Auctioneers & Valuers (IPAV) in Ireland & The European Group of Valuers Association. We guarantee a confidential, professional and personal service tailored to the needs of each individual client. Please contact us anytime on 024 92505.
Welcome to the Lighthouse Keepers house! We have just finished a two year renovation of this 200 year old building. Irish lights built all 76 lighthouses & keepers houses in Ireland, and this is the only lighthouse keepers house in a town in Ireland! The space The renovation project on the house has been to modernise it, introduce open plan living downstairs, a sea facing bathroom & bathtub, underfloor heating, new electrics & plumbing, insulation throughout, a 20 foot conservatory complete with hanging chair and new windows throughout. This house was the home of every lightkeeper that manned Youghal lighthouse since the 1800's. The Lighthouse itself became automated in 2007, and flashes each night at an interval of 2.5 seconds. It sits on a cliff edge, in the town of Youghal in south east Ireland. The walls are three feet deep, the old windows have been restored, the old fireplaces take pride of place in each bedroom, and it sits under the watchful eye of the lighthouse which is in the garden. The house has retained its character & heritage but yet has a modern twist. The house sleeps six people ( 2 double sea facing rooms & one twin […]
Set in a renovated Grain Store building, the Red Store in Youghal, Co Cork, is a modern bar/restaurant. Situated adjacent to the Raleigh Quarter of Youghal, the Red Store bar is a great place to come and relax. Enjoy coffee, scones and sumptuous homemade jam from 12.30pm daily. A carvery lunch and extensive bar food menu is available from 12 noon to 9pm daily. For private functions, the first floor restaurant can accommodate up to fifty people – ideal for family events and functions. . The combination of Irish Oak finishes, old Youghal brickwork and low vaulted ceiling provides a distinctive atmosphere for all groups large or small.
50 North Main Street Youghal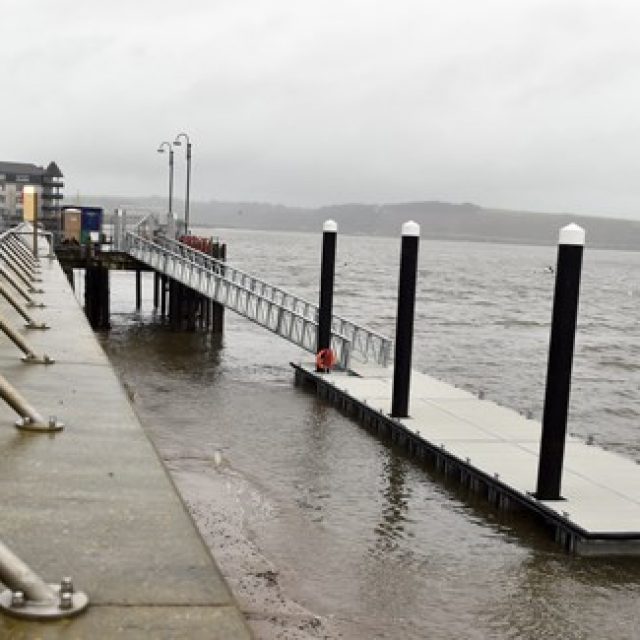 Green Light for Youghal Pontoon As Funding Approved
Cork East Fine Gael TD and Minister of State at the Department of Justice, David Stanton has welcomed the funding announcement of €112,500 for the development of a pontoon and gangway in Youghal. "The announcement is great news for Youghal and will allow for the supply and installation of a pontoon and gangway in Youghal Harbour. Cork County Council has done a huge amount of work to get this project underway and has already secured the necessary planning permission and foreshore licence to allow the development to proceed", said Minister Stanton. "Last year eight visitor buoys were put in place in Youghal harbour and these have been very successful in attracting marine leisure tourism to the town. I am confident that the pontoon will build on the success of these buoys and greatly enhance Youghal's marine tourism offering and lead to an increase in visitors to this historic town. "This funding is another substantial investment in Youghal's tourism product. In addition to the development of Youghal's heritage trail which includes the Raleigh Quarter, the medieval town walls, St Mary's Collegiate Church and gardens next door, Youghal Clock Gate was opened to the public at the end of last year and […]
Read More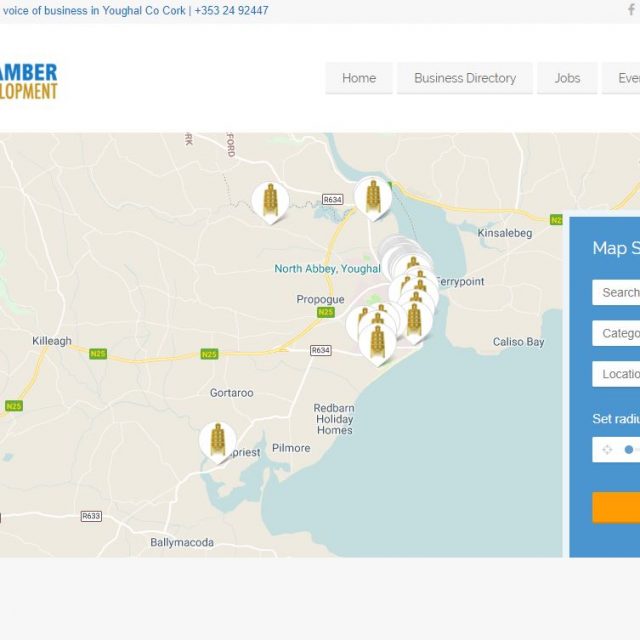 New Website
Youghal Chamber has a brand new Website. Our new website has more features, including Job Listings, member management, and business information. If you're looking for information about Youghal Businesses this is the place to find it. The new website features: A user friendly map which features each business type split by a Category Icon, and their location Business information for each Chamber member and the ability to contact, if the information is provided. Membership Management feature in which the Administrator can enable / disable Members accounts, which would deactivate / de-list their listing on the website. A Jobs section allowing members / businesses in Youghal to advertise Jobs directly on the website through the chamber. An updated Events section allowing website visitors the ability to see upcoming events, and comment on them if desired Social Media sharing option on every page. and Social Media links to existing Youghal Chamber social websites Event Submission forms If you have any feedback, please feel free to Contact Us
Read More
Subscribe to Youghal Chamber News
Subscribe to our Mailing List to receive the latest Youghal Chamber news