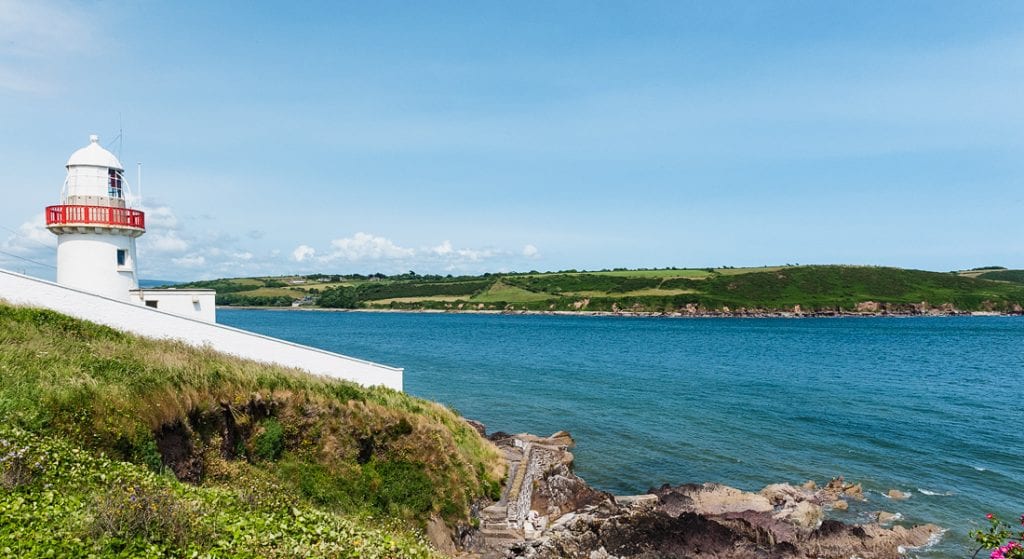 The Lighthouse Keepers
The only lighthouse located within a town in Ireland
Co Lighthouse Rd, Knockaverry, Youghal, Co. Cork, P36 HF64
Welcome to the Lighthouse Keepers house!
We have just finished a two year renovation of this 200 year old building.Irish lights built all 76 lighthouses & keepers houses in Ireland, and this is the only lighthouse keepers house in a town in Ireland!
The space
The renovation project on the house has been to modernise it, introduce open plan living downstairs, a sea facing bathroom & bathtub, underfloor heating, new electrics & plumbing, insulation throughout, a 20 foot conservatory complete with hanging chair and new windows throughout.
This house was the home of every lightkeeper that manned Youghal lighthouse since the 1800's. The Lighthouse itself became automated in 2007, and flashes each night at an interval of 2.5 seconds.
It sits on a cliff edge, in the town of Youghal in south east Ireland. The walls are three feet deep, the old windows have been restored, the old fireplaces take pride of place in each bedroom, and it sits under the watchful eye of the lighthouse which is in the garden.
The house has retained its character & heritage but yet has a modern twist.
The house sleeps six people ( 2 double sea facing rooms & one twin room)
Guest access
You will have access to the entire home ( 1400 Sq Feet) & 1/4 acre adjacent garden. The lighthouse is operated by the local council and still functions so cant be accessed from the property.
Contact Us
Address
Co Lighthouse Rd, Knockaverry, Youghal, Co. Cork, P36 HF64