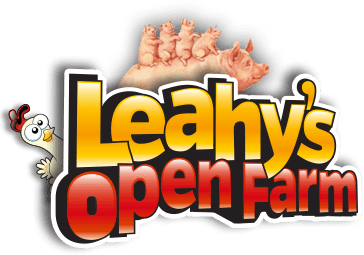 Leahy's Open Farm
Leahys Open Farm Ltd Dungourney, Midleton, Co. Cork, P25 KW14
Get up close and personal with the animals, feed them, pet them and just love them.
Lots of outdoor and outdoor activities – Find your way around the little forestry where there are lots of animals and birds to be seen, you will then come across the Beehives – See how you do on the obstacle course – Operate a real mini JCB.
The Nan's Nook museum is so interesting displaying terrific artefacts of a bygone ere. The Playbarn is an energetic spot for all the kids and also houses the restful coffee shop for relaxation for Mum and Dad.
Contact Us
Address
Leahys Open Farm Ltd Dungourney, Midleton, Co. Cork, P25 KW14