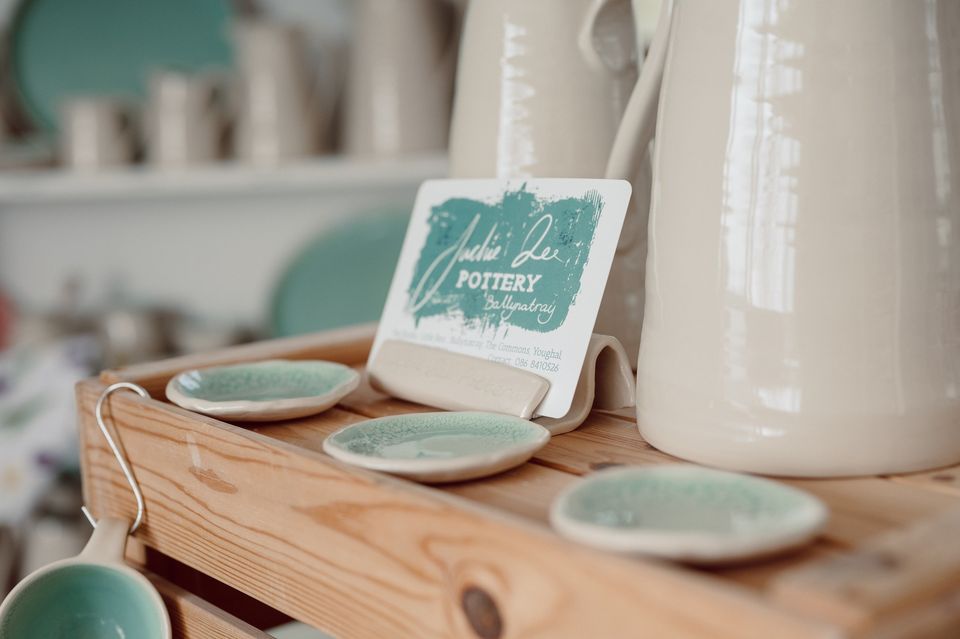 Jackie Dee Pottery
Little Rea Ballynatray, The Commons, Youghal, Co. Waterford, P36 XK02

I have always been Inspired by the functional designs and clean lines found in architecture. Originally trained in interior design before venturing into pottery, where I undertook a 4 year apprenticeship.
I feel Inspired working from raw clay dug from the earth, It brings me so much joy to design and create functional art that can be used and enjoyed in everyday life.
I have been throwing pots since 2002. My pottery adventure began with an apprenticeship with Stephen Pearse pottery. Through the years I have honed my craft as a production potter, gained valuable experience, varied skills & lifelong friendships.
In 2018 I developed my own brand of simple and elegant functional ware. My first collection is the Aqua & Pink collection. This collection was Inspired by my family, how simply a daughter can change the colour palette in a home.
My studio is based at home in Ballynatray, Co Waterford where I live with my husband & 3 children.
My simple but specific belief is the 'Everything useful should be beautiful and everything beautiful should be useful'
Contact Us
Address
Little Rea Ballynatray, The Commons, Youghal, Co. Waterford, P36 XK02